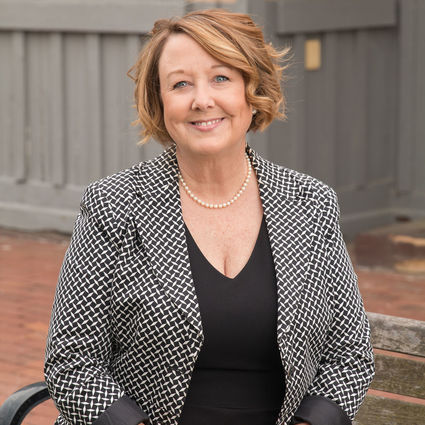 LeAnne Anies
Licensed Realtor in VA
A little about me
and why I love real estate
My name is LeAnne Anies. I am a mom, mother-in-law, chef's wife, Navy chief's wife, Realtor, and lover of God! My husband and I have been married for 32 years and have 3 beautiful children on earth and 1 little angel in heaven. All of our kids graduated from Herndon High School and attended Radford University. Our littlest angel, Chloe, was born in April 1996 and born to heaven on June 17, 2001, at the age of 5. She was a beauty but born with many health challenges. We are grateful for her life as we may never have found our deep faith in God.
We are a retired US Navy family. My husband served 24 years and retired in 2009. Our family was blessed to live in Greece, California, Hawaii, Florida, and Virginia. I like Virginia the best....ask me why! We have been Fairfax County residents, living in Herndon since 2002.
I have been practicing real estate since 2002. I have a passion for serving people and seeing a win-win outcome for all parties. I choose to work with integrity, honesty, and transparency. I seek to build long-term relationships with my clients. I aim to delight and always provide outstanding client services.
I enjoy spending time with friends and family, hosting parties at our home, and beach days in the Outer Banks. Check out our newest passion projects on Instagram @TheSaltySoulOBX and @TheSaltySolMateOBX.
Our clients are awesome
and here is what they are saying
"I am so happy and grateful to LeAnne for helping us sell as well as buy our new house. They made the transition pain free and were there every step of the way from explaining everything to helping us stage our house, to reccomending movers etc. and of course getting us the best deal possible for both properties!! I highly recommend you contact her and trust her and let her handle everything. She has all the expertise and experience and is also super professional and friendly to work with. Everything was done in a timely manner so you never had to wonder or worry about things. If I ever have to move again I would not do it unless she is there helping me!! :)"
I. Blevins
Sold a Home in Fairfax | Bought a Home in Clifton
"We worked with LeAnne in the spring 2019 to sell our home, and we couldn't have been more pleased! My husband and I presented a unique situation to LeAnne as we had already purchased a new home and we needed to quickly sell and close on our Virginia home. We received a ton of traffic during our open house, thanks in large part to LeAnne's incredible work. When we saw the marketing materials related to our home we were blown away. Her hard work and knowledge of what it takes to sell a home really paid off - our listing looked amazing. She brought in a fabulous photographer and videographer to showcase our home online, which created foot traffic and brought in serious buyers. LeAnne was wonderful in keeping the transaction moving along and getting to closing in a timely manner, which was very important to us. She was responsive and was always available to answer our questions. She was so kind and thoughtful and is just the sweetest person. We had a great experience working with LeAnne and we can't recommend her highly enough."
The Jakes Family
Sold a Home in Herndon, VA
"Every single moment from the moment we met to the closing of my property was a wonderful experience. LeAnne never steered me in the wrong direction. She and her team were capable, professional, and made such a stressful experience seem flawless and fun! She knows her stuff and I know I got top dollar for my home because of her. I would highly recommend her and would hire her and her team again in a heartbeat!"
M. Rippe
Sold a Home in Herndon, VA
"Our selling experience with LeAnne was exceptional in all facets. Highly responsive, great guidance on staging and pricing, and a dedicated advocate for us. She explained the process, marketed our property aggressively, and over the course of four days on the market obtained 13 offers including several well above asking price. In addition, LeAnne is super friendly and really pleasant to work with. We really appreciated her help throughout the process"
Irvin Family
Home Sold In Sterling VA
"Leanne was very helpful throughout the entire transaction. We would definitely recommend her and her team for home purchases! We really liked her team approach with recommendations from movers to handyman."
Taggart Family
Bought a Home in Herndon VA
"Leanne was recommended to me by a friend when I needed to start looking for a rental property. She listened to my needs and showed me properties that were a match. She was very patient with me as I explored MANY different neighborhoods of Herndon, Reston, and Chantilly. Over time and lots of tours, I completely changed my focus from a townhouse rental to a single-family house purchase. This did not deter LeAnne a bit. She always had a positive attitude and assured me that we would find the perfect property.

Leanne communicated regularly alerting me to new properties coming on the market, and three times we were able to preview properties before they were actually on the market.

LeAnne is super savvy with the computer. Once I was eager to make an offer on a property. Within 15 minutes, LeAnne had sent me paperwork electronically. She made every step such an easy process!

With LeAnne's professional expertise, I was able to purchase the perfect house for me and my two kids! I highly recommend Lianne Anies to guide anyone through the home buying process. She is professional and friendly. As a teacher, I was fortunate to be able to take advantage of her "Serve Local Heroes" program. Thank you, LeAnne, for giving back so generously to the community!"
S. Shahidi
Bought a Home in Herndon, VA